Win Big with the Aeroplan Picture yourself contest
Aeroplan is celebrating its 35th anniversary by giving away a total of 38.5 million Aeroplan Miles. The Aeroplan Picture yourself contest is now open. See contest details below.
When I think about the loyalty programs we use, Aeroplan stands out as the one I've been a member with the longest. It has provided us the most value and it continues to help fund our travels..
I joined the program back when I was 20 years old, which means I've been an active member with Aeroplan for almost 18 years!
In 2001, the year I joined, I spent four months backpacking around Europe with a friend. We flew with Lufthansa, a Star Alliance member, and I remember collecting my first ever Aeroplan Miles on that trip.
That feels like a lifetime ago.
Collecting and Redeeming Aeroplan Miles
When I think of past trips, both as an individual and as a family, almost all of these trips have an element of using Aeroplan Miles; whether it's collecting miles for flights, hotels, or car rentals, or redeeming miles in order to reduce our travel expenses.
For example, when we find an awesome seat sale online, we pay for the flight using our Aeroplan credit card (so we collect Aeroplan Miles via the flight and the credit card) and then we try to redeem Aeroplan Miles for hotel accommodations or car rentals, so we reduce our overall travel costs.
A recent memorable experience was when we used Aeroplan Miles to upgrade to Business Class on our return flight from Porto, Portugal on Star Alliance. This was our first time upgrading to Business Class because Business Class seats are typically too expense for our family travel budget.
Redeeming our Aeroplan Miles allowed us to upgrade to Business Class and that flight has since become one of our best flight experiences to date.
Aeroplan Picture yourself Contest
Aeroplan is celebrating its 35th anniversary by giving away a total of 38.5 million Aeroplan Miles to 45 lucky winners. This is the biggest prize in Aeroplan's history! 10 lucky winners will receive the grand prize of 3.5 million miles and 35 winners will receive 100,000 miles each.
How to enter the Aeroplan Picture yourself contest:
Register to enter. Visit aeroplan.com/35 and submit your Aeroplan number.
Grand Prize Draw of 3.5 million miles

You get an entry for the grand prize every time you earn or redeem miles
Each time you earn miles with any of Aeroplan's 75+ partners, redeem miles for a flight or hotel stay, or donate miles via Aeroplan's Member Donation Program, you're entered for 1 of 10 grand prizes

Share on Social to win the Secondary Prize of 100,000 miles

Share your picture perfect trips, tag people you would like to go with, and use the hashtag #withAeroplan for a chance to win the secondary prize
Participants can post every day for more chances to win
To be eligible to win, you must first visit aeroplan.com/35 and register your Aeroplan number.
The Aeroplan Picture yourself contest runs from August 22, 2019 to September 25, 2019.
Good luck!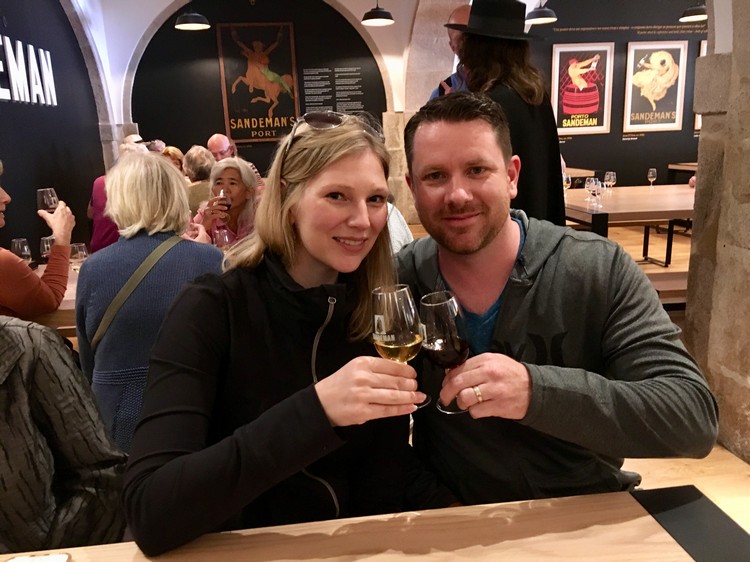 What would we do if we won the Grand Prize?
If we won 3.5 million Aeroplan Miles we save 1 million miles for future travels. Then, we would redeem the rest of the miles to visit destinations that have been on our travel wish list for years.
First, we would redeem miles for Business Class flights to Africa and go on an African Safari in Tanzania. We've always wanted to visit the Ngorongoro Crater and we'd love to show our boys the magic of Africa.
Secondly, we would redeem Aeroplan Miles for Business Class flights to the Maldives. We've promised Braydon, our oldest boy, that we will take him swimming with reef sharks and this would be a perfect destination to fulfill this promise. We'd also love to stay in one of those dreamy over-water bungalows.
Your turn! What would YOU do if you won 3.5 million miles?
Share your thoughts in the comments section below.
Air Canada and Aeroplan
Recently, we've been asked what we plan to do with our Aeroplan Miles now that the program is owned by Air Canada.
We will continue to accumulate our Aeroplan Miles as we always have. We will also continue to redeem our Aeroplan Miles. Very little, if anything, will change.
Over the past 10 years, we've found the changes to the program have given us more value. With Air Canada's promise to give members even more of what they want, we are excited to see the upcoming enhancements to the program.
Some of the changes that have been announced are:
Full refunds within 24 hours of booking
Option to refund your flight reward up to two hours before departure
Reduction of the aeroplan.com refund fee
Complimentary changes and refunds for Air Canada Altitude Super Elite 100K members
Disclosure: This post is sponsored by Aeroplan. All opinions expressed are our own.