Victoria, British Columbia
There are a few places in this world that we will revisit again and again. Victoria BC is one of them.
We love the city's old town character and laid back vibe. Every time we drive off the ferry at Swartz Bay we feel a sense of calm wash over us. Victoria is a relatively big city, but it doesn't feel or act that way. Vancouver Island has a noticeably different pace.
This is the place where we first met. It's where our story began.
It had been a few years since our last visit, so we decided that we were long overdue. The purpose of this particular trip was to introduce our boys to Victoria and show them the places we used to frequent. We both went to university in Victoria and met on the dance floor at a university bar. True story. Who says you can't find love on the dance floor?!
That was over 16 years ago. It feels like a lifetime ago, which is probably because it was a lifetime ago.
Braydon has been to Victoria a few times before, but he was too young to remember those trips. For Connor, this would be his first visit.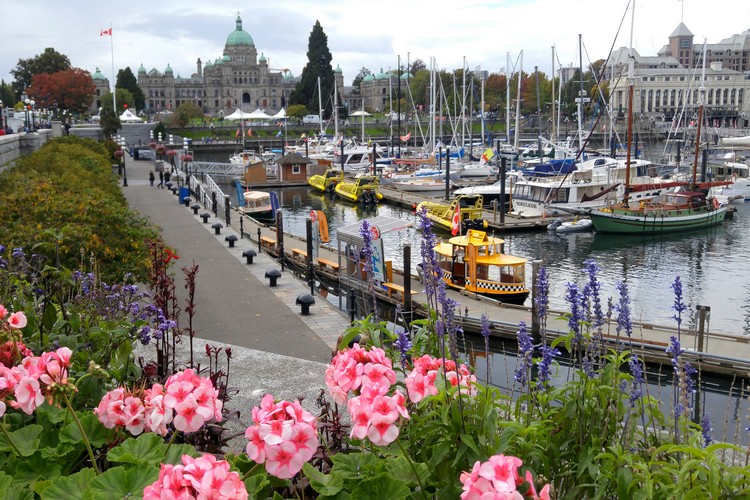 A funny thing happens when you return to a place where you once lived.
You're instantly transported back in time. The feelings and memories come back to life.
It allows you to hit the pause button, to reflect on how much has changed and far you've come.
This trip to Victoria reminded us that travel doesn't always have to be to faraway lands. Sometimes the most memorable and impactful travel experiences happen close to home.
We travel to create special memories with our boys.
They continue to grow at a rapid pace – even though we keep telling them to STOP growing so fast – so it's very important that we spend as much time together as possible. For our little tribe, that means traveling both near and far.
Royal British Columbia Museum
One of our first dates was at the Royal BC Museum, located in Victoria's Inner Harbour. We revisited the museum again 5 years ago when Braydon was just a baby.
It's a fun, interactive museum that has some pretty cool exhibits. We knew our boys would enjoy the experience (especially the giant woolly mammoth) so we decided to make this a focal point for our trip.
Note – you can skip the line by purchasing tickets for the museum through Expedia For TD.
Entrance to the Royal British Columbia Museum in Victoria.
This is not a painting. It's a full scale woolly mammoth model inside the museum.
A Pacific Northwest coastal exhibit with life size seals and birds.
Coastal Forest exhibit in the Natural History Gallery.
Entrance to the Maritime Gallery. Our boys enjoyed this exhibit.
Learning about British Columbia's logging history at the museum.
The Kekuli, or Pit House, in the First Peoples Gallery.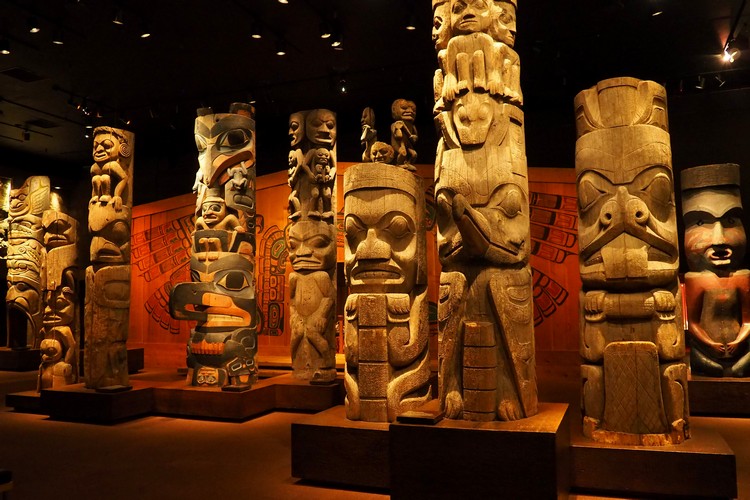 The impressive Totem Hall in the First Peoples gallery. This exhibit is worth the price of admission on its own.
Inside the Jonathan Hunt House, a real ceremonial house.
Inside the Modern History Gallery.
Totem pole outside Royal BC Museum in Victoria.
Visiting the Victoria Bug Zoo
After exploring the Royal BC Museum, we made a brief stop at the Victoria Bug Zoo. It's not a very big facility but it does have an impressive collection of insects and spiders. Braydon loves animals, so he enjoyed himself.
He even touched a tarantula and huge millipede.
No chance you'd get me touching a massive spider!
Horse Drawn Carriage Tour
When we were in university, Nicole worked on the horse carriages. She would drive tourists around the downtown area and point out Victoria's historical sights and attractions. To this day, it remains her favorite job because of her love of horses and travel.
Horse drawn carriages will pick you up from your hotel or restaurant. You can also organize your trip directly from the horse carriage operators, located beside the BC Parliament Buildings. Tours range from 30 minutes to an 1.5 hours.
Water Taxi around the Inner Harbour
Of course, every trip to Victoria must include a water taxi around its bustling Inner Harbour.
These little boats bounce around the harbour taking passengers to a number of different locations. It's not cheap – we paid $36 for 4 people round trip – but it's a fun way to get around the city.
There's a dock located directly in front of our hotel, which was very convenient.
A rare family selfie on the water taxi in Victoria Harbour.
The harbour is also a busy airport for float planes.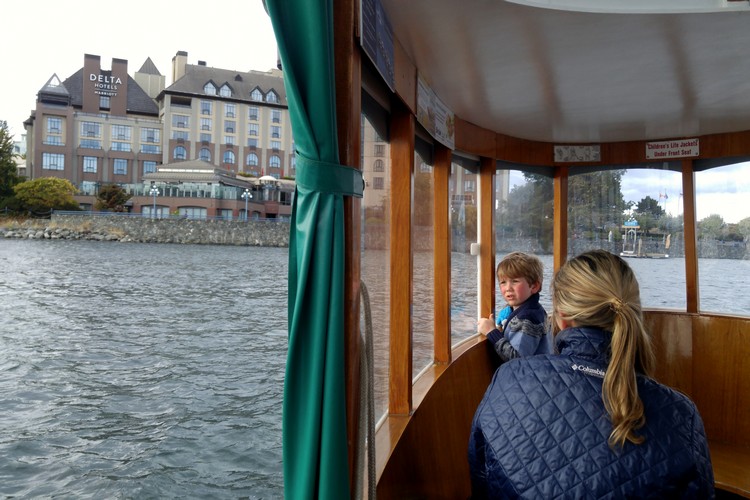 Where to Stay in Victoria
We stayed at the Delta Ocean Point Resort. This was the third time we stayed at this property.
It was renovated a few years ago, so the rooms are updated. It has a large indoor pool, hot tub, sauna and an nice gym facility. There are plenty of hotel options in Downtown Victoria but few of them have an indoor pool, so that gives the Delta a big advantage in our books.
The property is located across the harbour from the Parliament Buildings. There is a water taxi stop directly in front of the hotel, so you can hop on one of these little boats to cross the water. Or you can walk along the seawall and cross the Johnson Street Bridge.
Most of Victoria sightseeing locations are close to this hotel property.
View of the Inner Harbour from our room at the Delta Ocean Point Resort.
Views of Downtown Victoria and the Inner Harbour from inside our hotel room.
How to Get to Victoria
Because Victoria is on an island, there are really only two ways to get there – ferry or plane.
If you're travelling to Victoria from the Lower Mainland (Vancouver area) you will take the ferry from Tsawwassen to Swartz Bay. The ferry takes about 1.5 hours and passes through the Southern Gulf Islands. You can bring your car on the BC Ferries, which is what we did. Check the ferry schedules here.
If you don't have a car, you can take the bus from Downtown Victoria to Downtown Vancouver, and vice versa.
You can also take a ferry from Seattle, Washington to Victoria. You board a high-speed, passenger-only ferry from downtown Seattle. It takes about 3 hours and arrives in the heart of Victoria's Inner Harbour.
Another option is to take a float plane to Victoria.
Victoria's Inner Harbour is one of the busiest float plane airports in North America. You can catch flights to destinations on Vancouver Island, the Southern Gulf Islands and the Lower Mainland. Flights take between 20-40 minutes and cost between $75-$200 per flight.
It's a fun and convenient way to travel and the views are incredible.
Then and Now Photos
Another goal for this trip to Victoria was to capture a few 'Then and Now' photos. We enjoy looking back at old photos to see the changes that have happened over the years.
Below are a few images that make us smile.
Then: Baby Braydon on the bed at that Delta Ocean Point Resort.
Now: Braydon on the bed at the Delta Ocean Point Resort (6 years old).
Then: Swimming at the Delta Ocean Point Resort pool with Braydon as a baby.
Now: Swimming in the same pool 5 years later.
Then: Waiting for a water taxi in front of the Johnson Street Bridge. Note, the bridge in these photos does not exist anymore. It was replaced in 2018.
Now: Waiting on the same dock in front of the Johnson Street Bridge, 5 years later.
Then: Inside a water taxi in the Inner Harbour.
Now: Inside a similar water taxi, 5 years and 1 more child later.
Then: On the seawall in front of the Inner Harbour.
Now: Similar view from the seawall in front of the Inner Harbour.
Is there a city or destination that keeps calling you back?
Leave us a comment below.