Welcome to our travel blog!
Hello! We are Nicole and Cameron Wears, a married couple and parents who live in Vancouver, British Columbia on the beautiful west coast of Canada.
The goal for this travel blog is simple – to share travel stories from around the globe and British Columbia. Our hope that it will inspire you to travel more or help you plan that next big adventure you've been dreaming about.
Travel is personal. It means different things to different people. To some, it's a one week vacation to an all-inclusive hotel in the Caribbean. To others, it's strapping on a backpack with no itinerary or end date.
Our hope is that this blog helps you find travel inspiration regardless of your travel style.
A little about us…
We consider ourselves very fortunate to have traveled to over 75 countries and territories together in the past 12 years, fulfilling many of our life goals and dreams along the way.
Travel is a common passion that has plays an important role in our lives. Our exposure to travel began at young ages, with Cameron living in Nairobi, Kenya at age 12 and Nicole backpacking Europe at age 19.
After living in Malaysia in 2004 and exploring most of Southeast Asia, we got bitten by the travel bug and have continued to make travel an important part of our lives.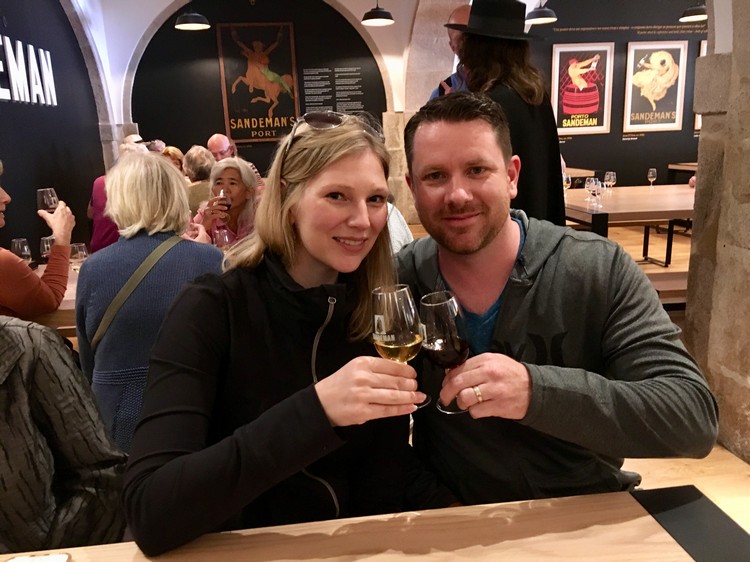 In the summer of 2008 we made a bold decision
We traded our great jobs for a backpack and a checklist. It was an exciting time in our lives, filled with every kind of emotion you can think of.
We were on the move every few days for over a year, from Peru to Japan to Jordan to Italy. To this day, it remains one of the best experiences of our lives.
It was also the adventure that pushed us to create this travel blog.
Initially, this blog was meant to keep family and friends updated about our travels. But, when we returned home from that round-the-world adventure, we realized our journey had only just begun.
Long-term, meaningful travel gave us the gift of confidence, clarity and optimism. It taught us to respect and appreciate our planet and the people and cultures that make it interesting and wonderful.
The lessons learned from long-term travel gave us the courage to pursue our next great challenge – raising a family.
In 2010, we decided to plant some roots in Vancouver
We no longer had the desire to live out of a backpack indefinitely. We love having a home and should not be mistaken for digital nomads on a trip that never ends.
We go to work every day, like most people, but we choose to not sacrifice travel for work, and vice versa. There is a happy middle ground that works, provided you're open to compromise.
In 2011, we welcomed our first son, Braydon, to the world. Almost two years later, his brother Connor was born.
The joy our boys bring to our lives is hard to put into words. They amaze us every day and remind us what is truly important – love, health and happiness.
We now travel as a family of four.
Our dusty backpacks have been exchanged for over-sized luggage on wheels. Late nights at the pub have been traded for early mornings at the coffee shop.
Inevitably, our travel style has changed and evolved. However, we are proof that it is possible to build a career and family AND travel the globe and follow your dreams.
We're happy you found us and hope you find our travel stories, photos and tips useful.
If you have a question, contact us through this website (you can email us here) or you can find us on Facebook, Twitter, Instagram and Pinterest.
Don't know where to start?

How about some fun travel inspiration?
Or some cool awesome travel photos?
Maybe you want to learn more about us?
Are you looking for some travel tips and advice?
Take a peak at some of our popular posts:
For those who don't know, a Canuck is a slang term used to describe a Canadian. Kind of like a Kiwi for a New Zealander or Yankee for an American. It is also the name of Vancouver's professional hockey team, the Vancouver Canucks, which is how we came up with the name for this travel blog.
Thanks for stopping by!
Cam, Nicole, Braydon and Connor