Click on the above map or links below to search by country.
Where We've Been
We'd be lying if we said we weren't country counters. I know, I know. It's about the travel experiences, not the number of countries you step on. We agree with this mindset wholeheartedly.
HOWEVER, we have a goal to visit 100 countries by the time we turn 50 years old.
It's a big goal. We are not nomadic. We have a home and careers that require us to be in Vancouver.
To achieve this lofty goal, we need to visit 3-4 NEW countries each year. We're up for this challenge!
Most people use the United Nations members to measure the number of countries in the world. Currently there are 193 sovereign states that are members of the United Nations (here's the list).
We've visited 66 of these nations (as of May 2022).
However, we prefer to use the Travelers' Century Club (TCC) as our main list for countries and territories. There are a total of 330 countries and territories on this list, as of January 20202.
We've visited 81 countries and territories on the TCC list.
We've had heated debates over the validity of this list, versus the United Nations list. Our argument is that the United Nations list excludes many independent nations and regions.
For example, Easter Island is technically a part of Chile, but if you travel to Easter Island should this not be considered a separate region? How about the Galapagos Islands?
Another example are the Caribbean islands of Aruba, Curacao and Sint Maarten. The UN classifies these islands as part of the Kingdom of Netherlands, not independent nations. But if you visit Curacao in the Caribbean, can you say you've visited the Netherlands, which is actually in Europe?
What about Greenland or Scotland or Northern Ireland or Hong Kong or Taiwan or Tibet? None of these destinations are part of the United Nations list – but, as a traveler, you'd consider these new countries visited, wouldn't you?
Canadian Provinces & Territories we've visited
We have a goal to visit every province in Canada. We've only visited 7 provinces and 0 territories. Bad Canadians!
Manitoba
Nova Scotia
European countries we've visited
We have a goal to visit every country in Europe. Here's our current list of countries visited in Europe:
Austria
Belgium
Bulgaria
Croatia
Czech Republic
England
France
Germany
Hungary
Ireland
Italy
Liechtenstein
Luxembourg
Monaco
Greece
The Netherlands
Northern Ireland
Romania
Scotland
Slovenia
Spain
Switzerland
Turkey
American States We've Visited
We have a goal to visit every state in the United States. Currently, we've visited 23 of the 50 states.
Colorado
Georgia
Illinois
Maine
Michigan
New Jersey
New York
North Carolina
Oregon
Pennsylvania
South Carolina
Texas
Washington
Washington DC
USA National Parks We've Visited
We have a goal to visit the 60 National Parks in the United States. We've got a lot of work to do if we're going to hit this goal!
Haleakala National Park
Great Smoky Mountains
Virgin Islands
North Cascades National Park
Caribbean Nations We've Visited
We have a goal to visit every nation in the Caribbean. It would be extremely difficult to visit every island in the Caribbean (there are thousands!), so we've set our goal to visit an island in each Caribbean nation.
Currently, the Caribbean islands we have visited are:
Barbados
Bahamas
US Virgin Islands (St Thomas & St John)
St. Lucia
St. Kitts & Nevis
Sint Maarten / Saint Martin
Cayman Islands
Hawaiian Islands We've Visited
We have a goal to visit all of the Hawaiian Islands.
Oahu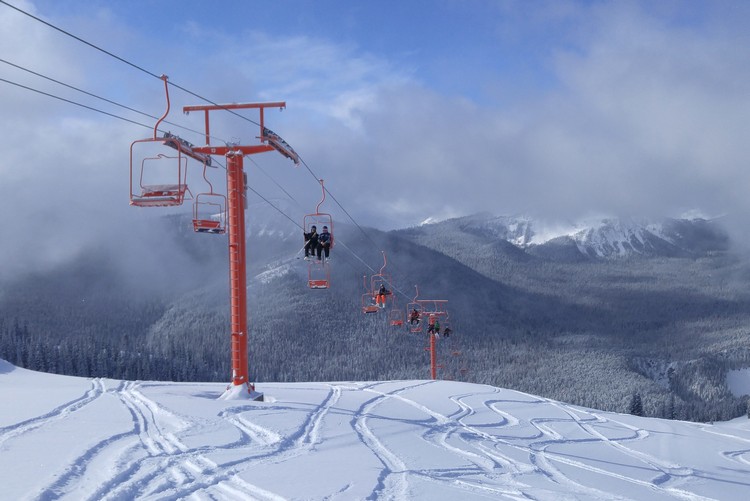 Ski Resorts in British Columbia We've Visited
Read more – My quest to visit every ski resort in British Columbia
UNESCO World Heritage Sites We've Visited
Read more – Our list of visited World Heritage Sites